One of the most loved presidents in Ghana or should I say the most loved.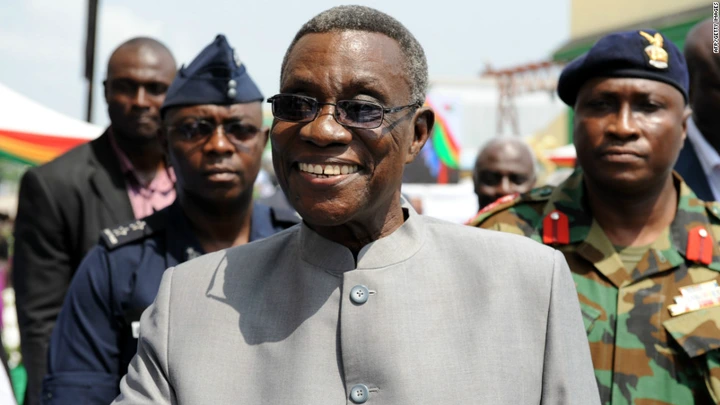 The way he handled Ghanaian citizens with so much love and care, like they were his main children caught the eyes of many other countries.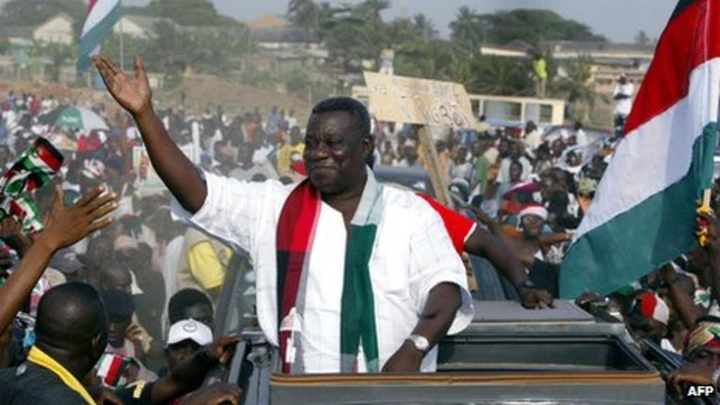 Late President John Evans Fiifi Atta Mills served as President of Ghana from 2009 to 2012. He was inaugurated on 7 January 2009, having defeated the ruling party candidate Nana Akufo-Addo in the 2008 election.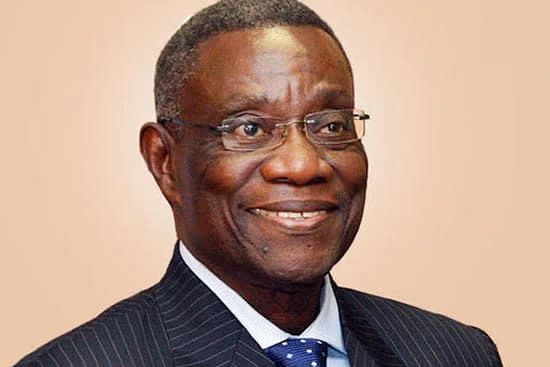 Professor John Evans Fiifi Atta Mills was born on July 21st, 1944, at Tarkwa in the Western Region of Ghana and hails from Ekumfi Otuam in the Mfantsiman East Constituency of the Central Region. He launched a lifelong interest in acquiring knowledge at Achimota Secondary School, where he obtained his General Certificate of Education (GCE) Advanced Level in 1963.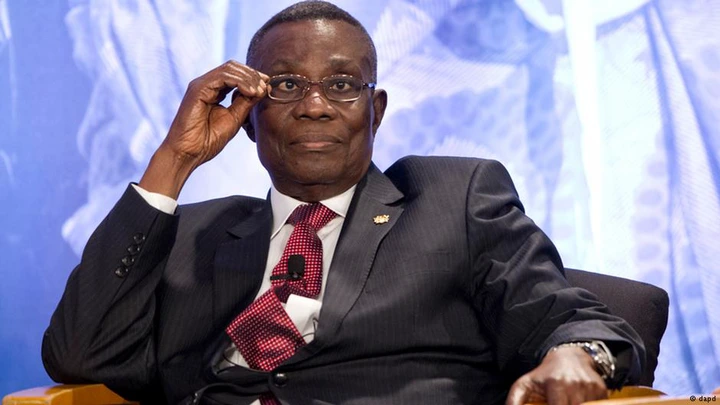 After secondary school, Mills studied law at the University of Ghana (LL.B., 1967), the London School of Economics and Political Science (LL.M., 1968), and the University of London's School of Oriental and African Studies, completing his Ph.D. dissertation (1971) on taxation and economic development. Before politics when he returned to Ghana, he taught law at the University of Ghana, where he remained for some 25 years.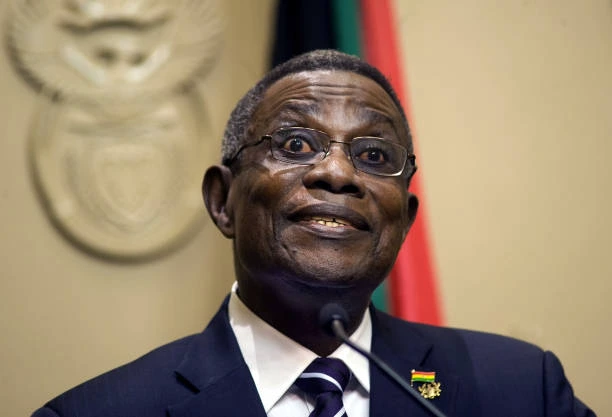 In 2008, John Atta Mills contested for the presidency and won against the present President of Ghana, Nana Addo Dankwa Akufo-Addo. His term as the president was one of the best in Ghana as he did some reputable things for the country.
Late President John Atta Mills who suffered from throat cancer died on the 24th of July 2012.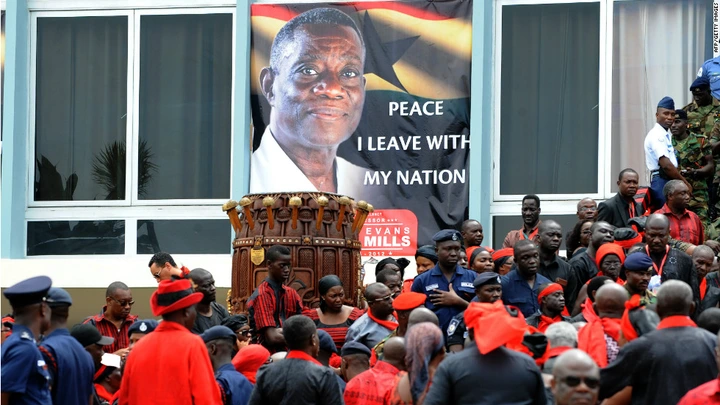 He was buried with honours and Ghanaians really came out in mass to weep for the death of the president.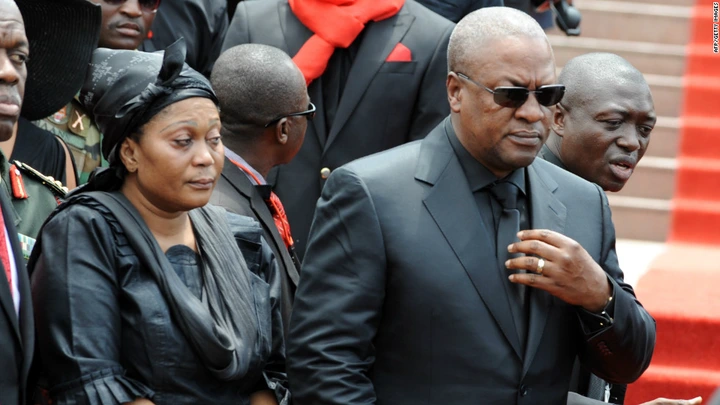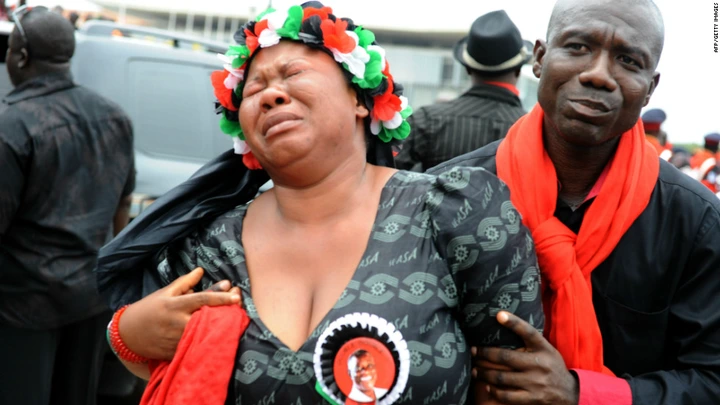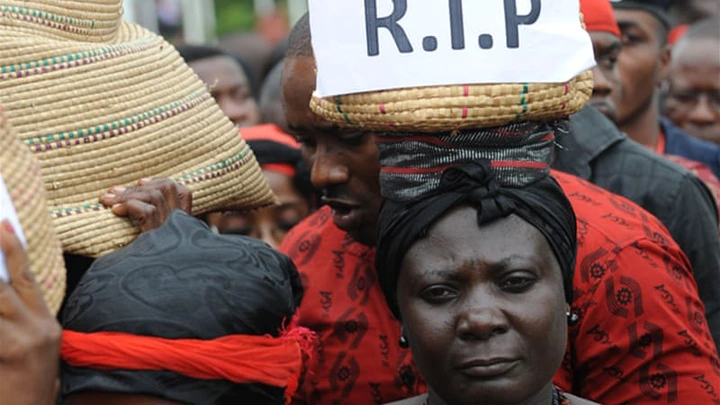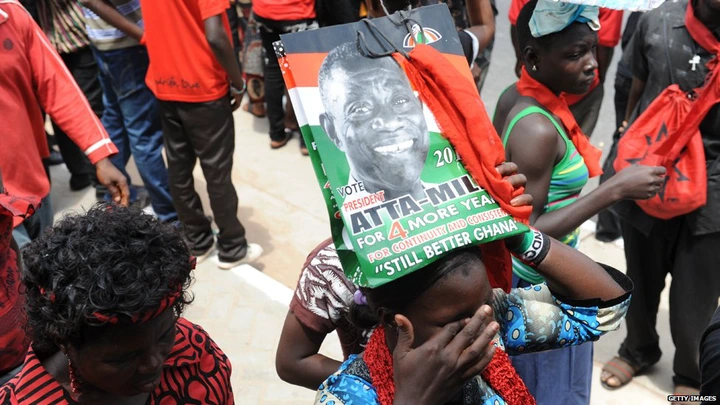 He was to be buried with full military honors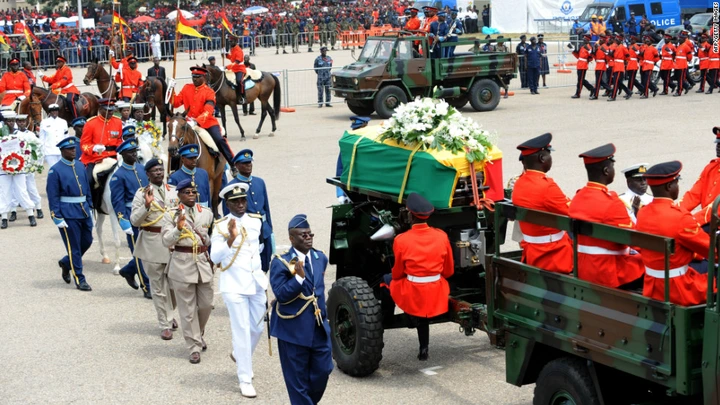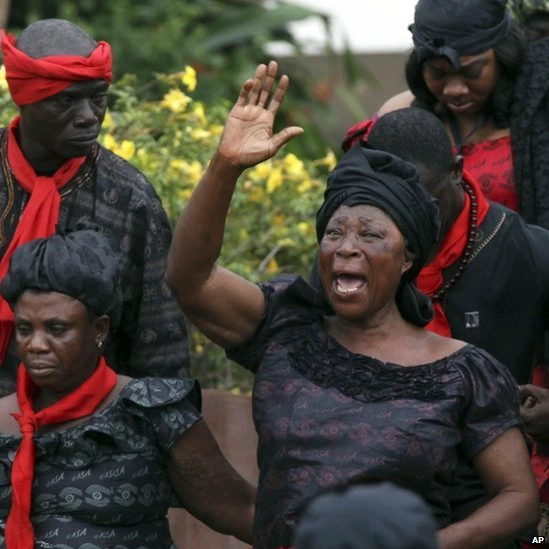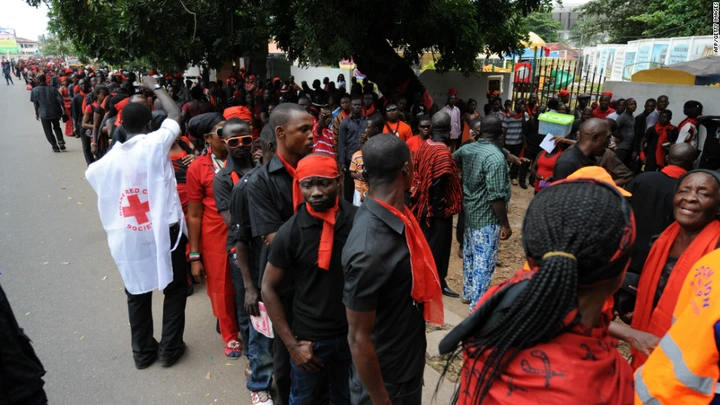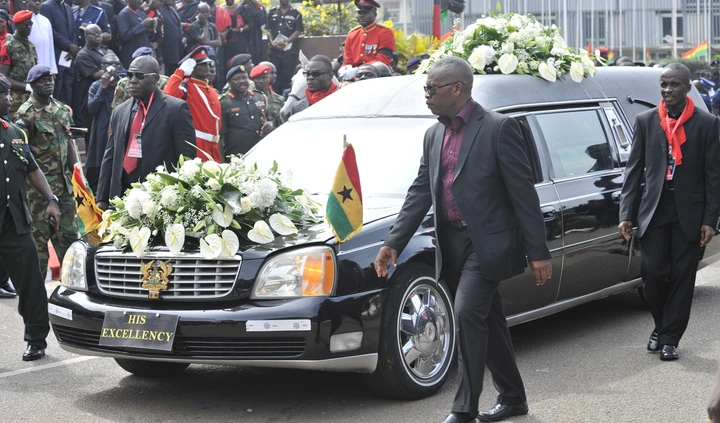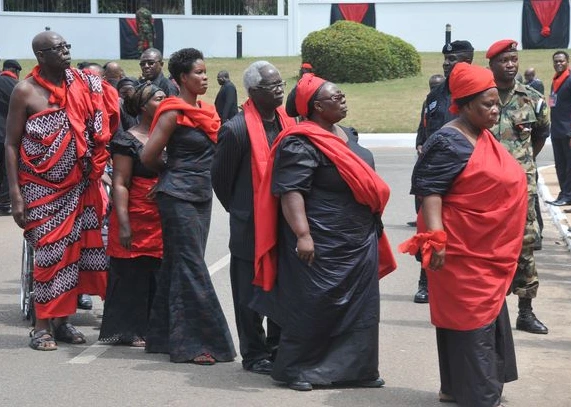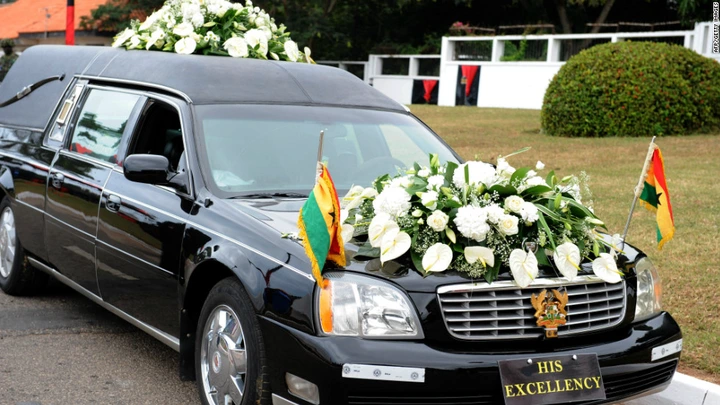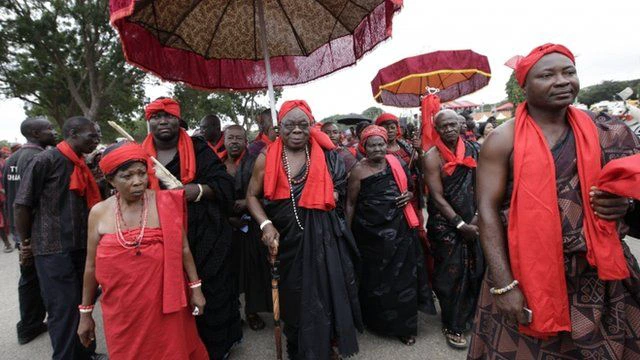 See how his grave looks like;
This is a rare photo of how his grave looks like in the presidential mausoleum, the Asomdwee Park.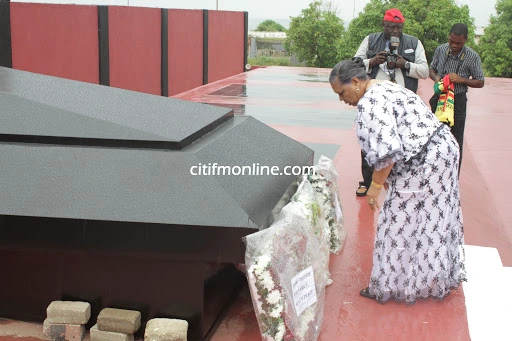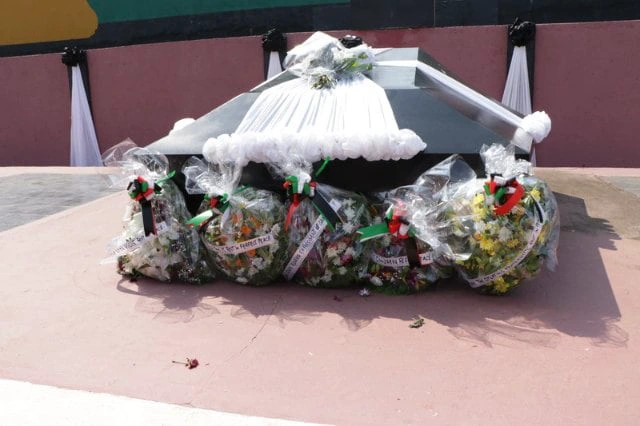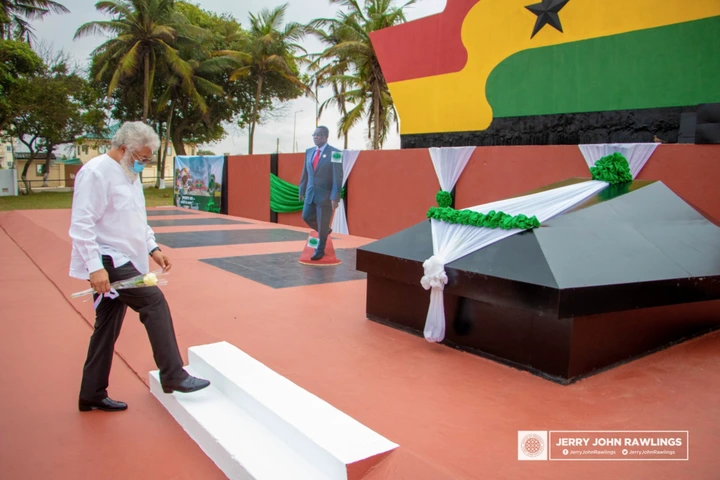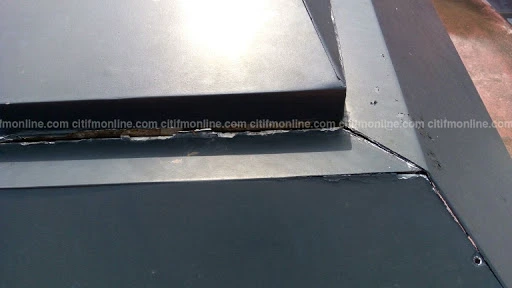 He was a great man but from the looks of these photos, his Tomb isn't well taken care of, that's so sad
Late John Atta Mills stands true to his word of No corruption. One of the best Presidents Ghana ever had.
I pray Almighty God forgives all his Sin and grants him paradise.
Amen.
What do you like or can you say about Late President John Atta Mills?
Share your thoughts below 🙏
Please click the follow button for more interesting articles.
Do share and like this article.
Thanks.