Finally it seems most Ghanaians living abroad has already taken their decision to join the LGBTQ community, despite the values and cultural background of their roots going against it. Not long ago a picture of a Ghanaian man and a white man got married where you could hear the Ghanaians speaking twi at the weeding ceremony.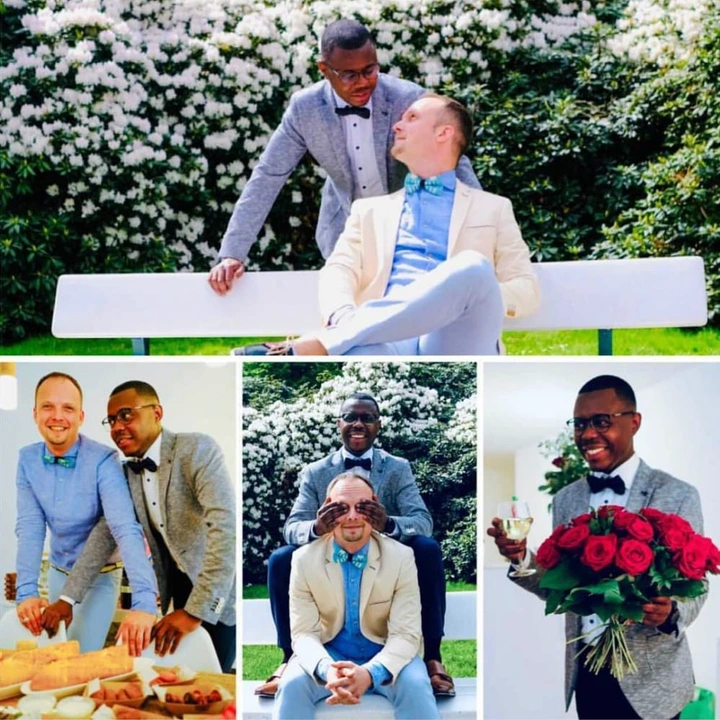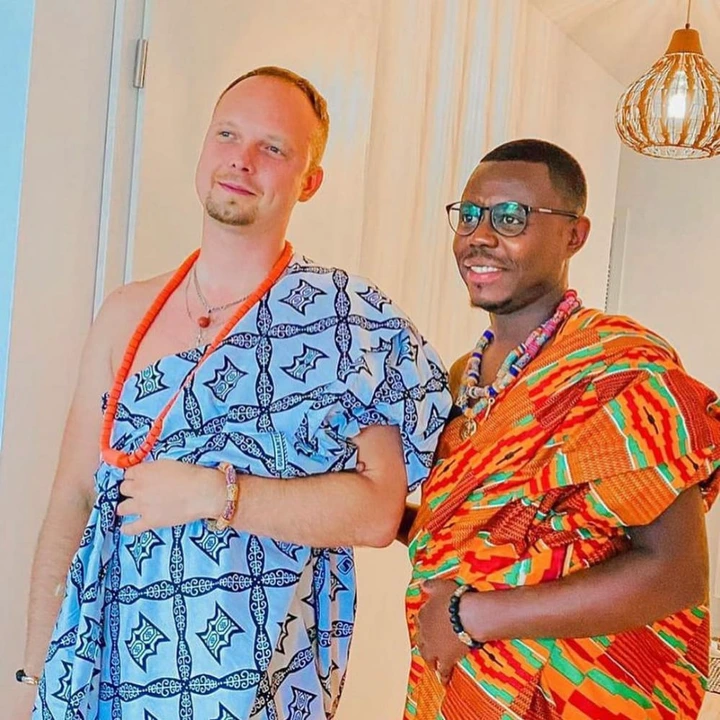 Well another gay Marriage pictures has surfaced online with a Ghanaian man and a British, these pictures has generated into a heated argument on social media with people chastising their union. In the pictures is the Ghanaian man whose name isn't yet out, dressed in a Kante with his partner also in local cloth and suit.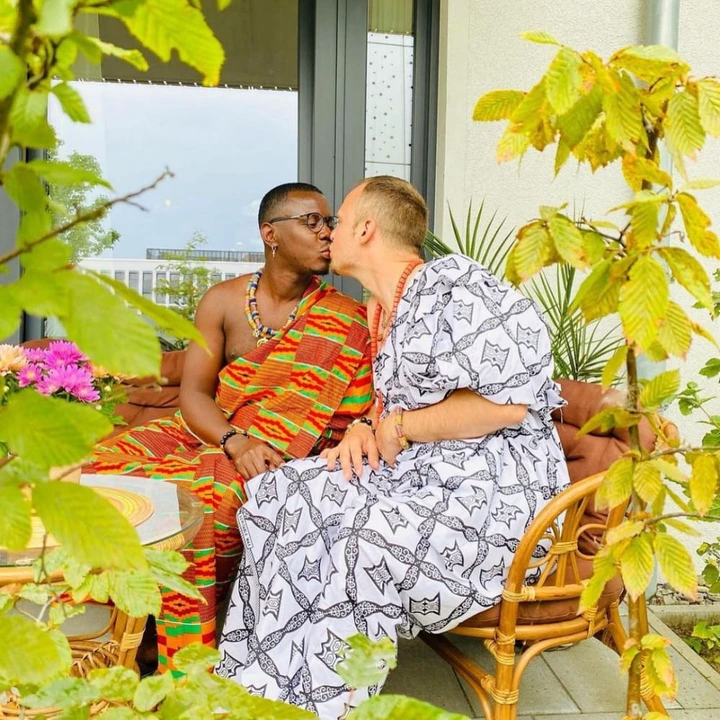 What people are mostly concern about, is the Kante dress the Ghanaian wore to his gay marriage. Many people think the Kante symbolizes our culture so in no way should he wear such a traditional element to something, our culture speak against.