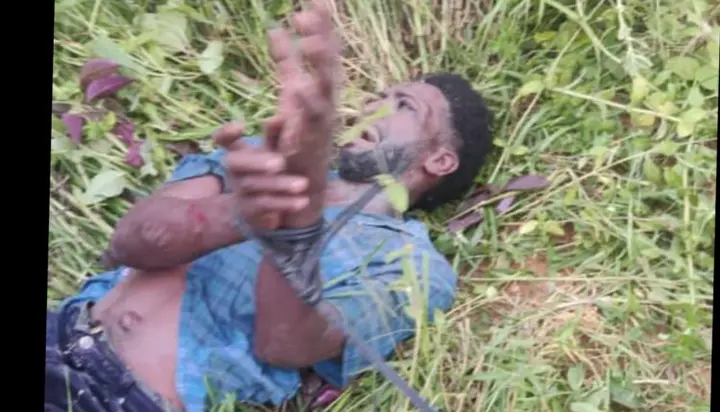 A well-known house burglar in Sekondi has been grabbed again after allegedly attempting to burgle a house in Kweikuma in the Sekondi-Takoradi Metropolis.
Abeiku, as he is known, was apprehended by some community members when he was trying to steal some electrical cables and china doors from a house on Monday morning, August 1.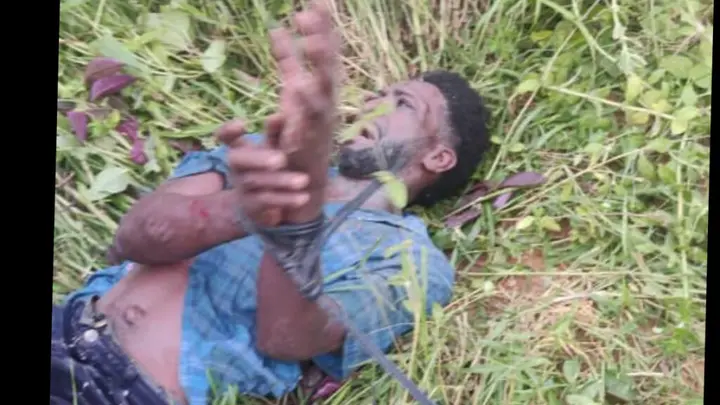 He was tied to an electric pole and interrogated on his reasons for his actions to which he replied that he went there looking for firewood.
The burglar, an ex-convict, was jailed at a very young age and had been frequenting the prison cells since.
He has become a menace to the community where he lives.
In June 2022, the said burglar was suspected of ransacking a mechanical shop in Bakaekyir of which he was apprehended. His wrist was cut as a punishment by the apprehenders.
As if this action would deter him from embarking on another burglary, it did not.