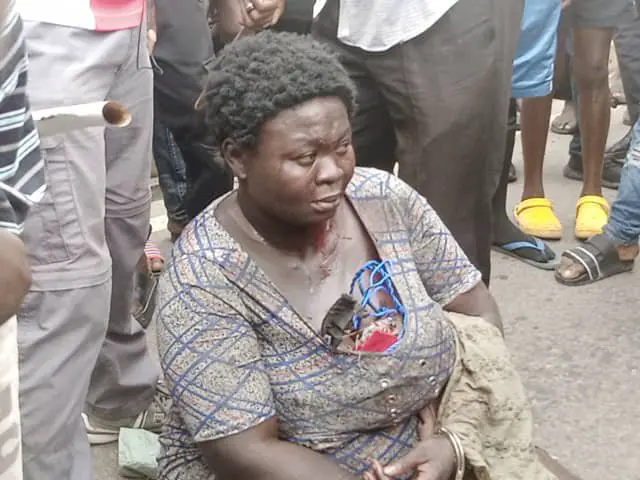 In a video on social media, the unknown man was seen lying in a pool of blood with a large stone near his right hand.
An eyewitness gave a detailed account to Myjoyonline of what led to the man losing his life.
According to him, the deceased was a pillion rider on a moving 'Okada' on one of the levels of the interchange when he was struck by the woman.
He said that while the victim fell off the motorbike the woman pounced on him and attacked him with the large stone.
The man died before bypassers arrived at the scene, the eyewitness added.
The woman was later apprehended by police after a mob had threatened to lynch her.
She was handcuffed and transported in the back of a police pickup truck, escorted by three officers and a man in civilian clothing.
Meanwhile, a car with the registration number GS3499-17 also encountered an accident at the same stretch, but the driver escaped unharmed.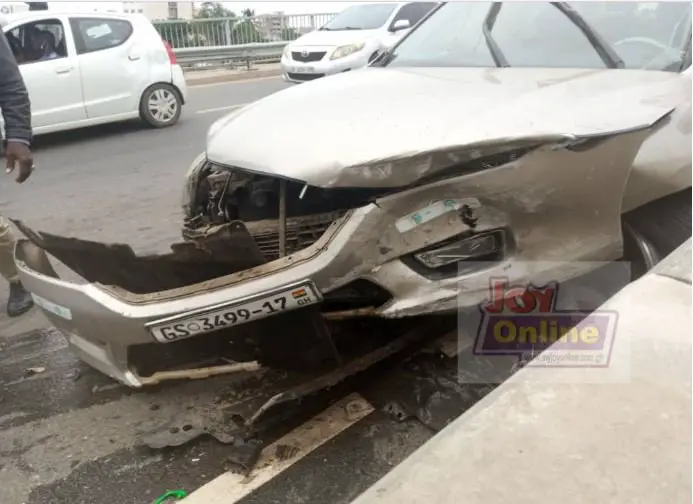 Find below the pictures from both scenes: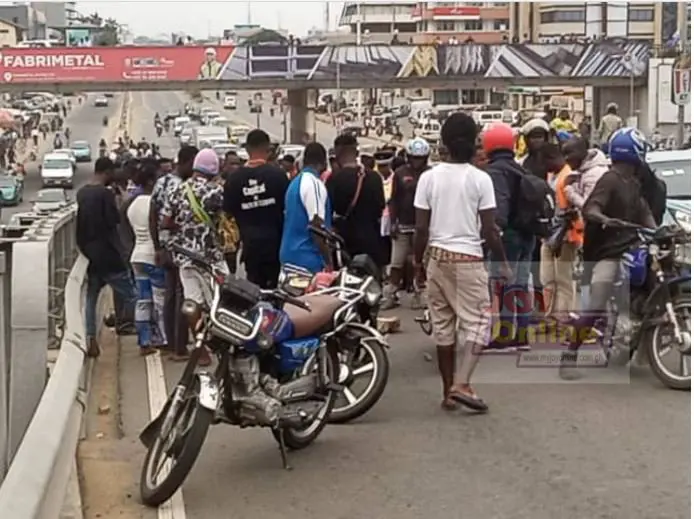 Find below the pictures from both scenes: